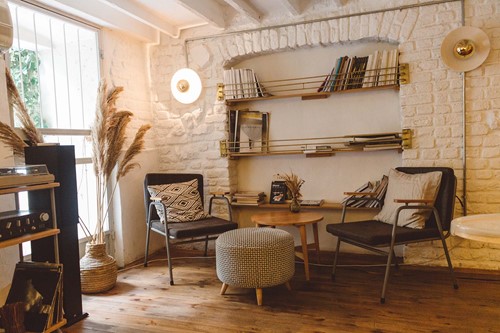 The start of the new year means it's time to focus on the latest interior design trends for luxury homes. Being familiar with these trends can help you determine what changes to make to your home if you're planning to spruce it up. The following are some of the interior design trends that will be in demand in 2020.
Warm Colors and Jewel Tones
Neutral colors, especially beige and white, have been the standard in homes for awhile, but bolder colors are replacing them. Warm colors and jewel tones are in this year for luxury homes. These rich, saturated hues add visual appeal to any room. You can redo entire rooms in these colors or just add touches of these tones to different rooms with accent pieces.
High Contrast Design
Monochromatic designs have been in due to their clean, streamlined appearance, which goes well with contemporary and modern homes. However, high contrast design is expected to make a comeback in interior design this year. These designs, such as black and white, can be incorporated in rooms through decor items. You can also introduce a high contrast design on a larger scale with the ceiling trim and molding in each room of your home.
Natural Materials
As more luxury homeowners become eco-conscious, a shift to natural materials is in increasing demand. These materials range from marble and raw woods to linen, rattan and wicker. You can add these materials to your home in several ways, such as with marble tiles and counters in your kitchen or bathroom or rustic wood finishes and furniture. Wicker and rattan furniture can add a natural touch to breakfast nooks or patios.
Antiques
Antiques are expected to be a growing trend this year thanks to an increased focus on individuality in interior design. Rather than filling your home with manufactured decor items produced on a large-scale basis, consider adding some antique pieces. These kinds of decor items give your home an elegant, luxurious look that can reflect your own design preferences. Look for antique pieces that add charm and personality to your home.
Dark Interior Doors
White or lighter interior doors are on the way out in 2020 as dark, painted doors take over. This interior design trend can give rooms in your home a warmer feel, especially when you pair them with furniture and decor items in rich tones. You can also use dark interior doors as part of a high contrast design with lighter walls surrounding them.