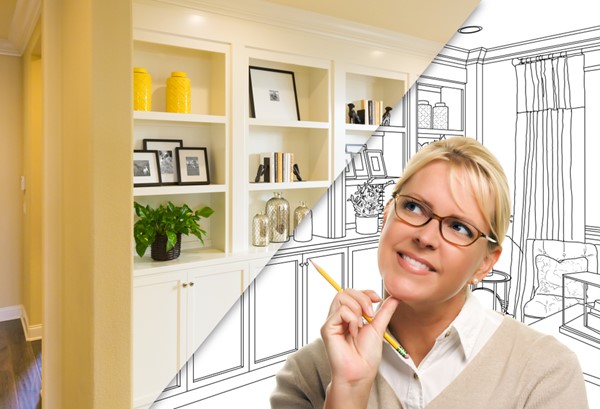 As recently as 20-25 years ago, most people thought "staging" was for the theater and model homes. The idea of professionally temporarily decorating a home to sell it was not on the average homeowner's radar. All that changed with the advent of TLC, HGTV, and other networks dedicated to home buying/selling and renovating shows.
If you're selling a home after years out of the housing market, you may balk at the idea of the added expense of hiring a stager, but last year's National Association of Realtor's report 'Profile of Home Staging' indicated that a massive 77 percent of buyers' agents believe staging contributed to their client's ultimate purchase.
Visualization is key
Living in a visual world means most people make snap judgments by what they can see. If buyers cannot "see" themselves living in the home, they'll keep looking. First-time buyers, especially, may need that extra nudge to make the plunge. Staging for the online photos is even more important. Potential buyers indicated they were more likely to walk through a home that had staged online images.
Faster is better
While some studies completed in the past few years indicate that staging does not change a buyer's perception of a home's value, it does help the home sell more quickly. In the world of real estate, where the seller is balancing the mortgage on the current home with the new mortgage on the home they want, selling the home more quickly for a fair price pays for itself. After all, who wants to be carrying two mortgages?
More is also better
Ultimately, it comes down to the outcome. Yes, the house may sell more quickly when staged, but does it sell for a higher price? Is the cost of staging recouped? The evidence is less clear here, but in the same NAR study, 49 percent of agents believed staging got the seller a higher offer. And while most of those indicated the increase was in the one to five percent range of the sale price, that was more than enough to cover the cost of staging.
Is this a time for DIY?
Binge-watching renovation and real estate shows may give a seller a false sense of their own ability to effectively stage their home. Professional stagers and design professionals can cast that critical eye that allows them to minimize a home's flaws while accentuating its features. They also have a plethora of furnishings to utilize. To do it yourself might not be worth it on balance for what you get with a professional.
The most important key is to be on the same page as your local agent. They know your local market and are aware of the comparable homes for sale in your area. They know the potential buyers and what they expect to see in your home's price range. Put their knowledge to work for you.