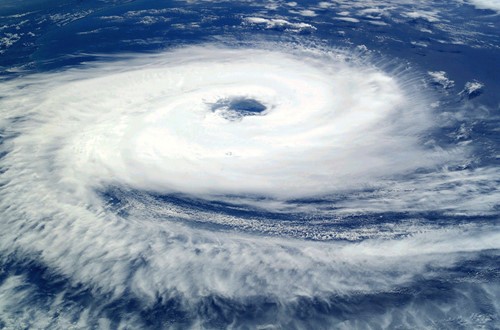 Hurricanes can cause damage that ranges from minor to catastrophic, but there are ways to protect your home. If you have a hurricane headed to your area, start preparing your house for it ahead of time. Use the following hurricane preparation tips to make sure your home is well-protected from these storms.
Clean Gutters & Downspouts
Making sure your gutters and downspouts are free of debris, such as leaves, helps minimize the risk of water damage to your roof and home interior. Clear away any debris that has built up inside gutters and downspouts, and fasten any components that are loose.
Protect Doors & Windows
The winds from hurricanes can damage or tear off doors and break windows. If your home has storm shutters, secure them in place before the storm arrives. Put plywood over doors to protect them from damage. Keep in mind that when winds get inside homes, they can result in a severe loss of pressure that can lead to structural collapses. Covering doors and windows helps prevent this from happening.
Secure or Put Away Yard Items
Loose items in your yard, such as patio furniture or garbage cans, can damage your home if they're blown around during a hurricane. Put these items away in a garage or shed to keep them from getting picked up by high winds. Secure larger items that can't be stored away in order to hold them in place.
Shut Off Utilities
Before leaving your home, turn off your home's utilities to lower the risk of flooding, fires and gas leaks due to storm damage. Turn off your main water valve, shut off the circuit breaker and turn the gas off on appliances that use them. Your local gas company can shut off the main gas line.